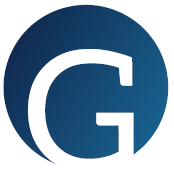 Put simply, life insurance could be the most important purchase you ever make. That's why we offer a wide variety of solutions from term insurance to universal life insurance, and everything in between.
Life Insurance Proceeds Can:
Use life insurance to fund the transfer of ownership of a business, or protect against unintended or unwelcome transfers of ownership.  Imagine, your business partner having your sister-in-law as their new partner.
Help incentivize employee retention with an attractive and exclusive benefit in the form of life insurance.  Keep those that mean the most to your business close.
Use life insurance to help protect your family's business against the loss of a key person, including loss of managerial skill and experience, and decrease in sales.  Life insurance death benefit proceeds can help hire someone half as good as your key person or float the business while you adjust.
A premature death and the rising costs of college tuition can be hard on a family. Help your family gain financial protection with life insurance and help pay for college with a college planning strategy.
Life insurance death benefit proceeds can provide the liquidity needed to pay off debt, replace income, supplement retirement income, create an equitable inheritance between heirs, and even provide protection for businesses.
Death benefit protection for income protection lies at the heart of what life insurance is all about. Help your family meet income protection needs as well as fulfill the additional expense that can occur with the loss of a non-income-worker.
You've accomplished a lot in your life.
Now you have another goal — to create
a wealth transfer plan that benefits the
people and causes that are important to
you. This may require more than creating
a simple will. With a professional estate
plan, you can direct how and when you
want to benefit others:
• Children
• Grandchildren
• A community organization
• A college
• A charity
The memories you'll leave behind are
priceless. By leaving a financial gift as
well, you can make a difference that lasts
for generations to come. 
Use permanent life insurance to offer death benefit protection along with an efficient way to pass along assets to beneficiaries. Learn how to put this strategy to work for you.
The desire to travel, a new home, or finding new hobbies might be the goal in retirement. We as a society are living longer and need to plan for those extra years.
Have you overlooked a risk to your family's overall financial strategy?
Pensions are going away for most of us today!  If you are one of the lucky ones that has a pension, now is a great time to discuss your options with maximizing your pension funds.
Help your family protect what's important now while giving them a way to enjoy financial freedom later. 
Smart money is money that you can control and access during times of need. While there are several places to store smart money, one option to consider is life insurance. Learn how to make your smart money even smarter!